This week on the podcast we're talking about real examples of digital transformation with Fabrice Talbot the VP of Products at Salesforce. We're going to get into usages of tech and business, tech adoption, and why data is at the center of everything.
"Before joining Salesforce, I was a two-time entrepreneur (B2C healthy lifestyle, Saas document collaboration). Then I became a founding member of Community Cloud (known as Experience Cloud today) and helped it grow to over 1 billions users. I've practiced every facet of product management. For specifics, read my blog at productmanagementbytes.substack.com
Guest Bio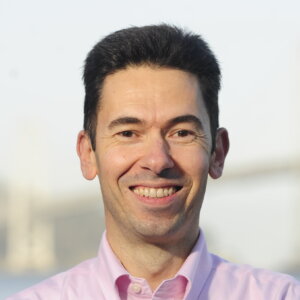 Fabrice Talbot is a seasoned product leader, with over twenty years experience, who lived and worked in six countries across Europe and the US. Fabrice founded two startups (B2C healthy lifestyle, Saas Document Collaboration) before joining Salesforce. Fabrice is a founding member of Salesforce Experience Cloud, one of the leading Digital Experience Platform offering in the market with over 1 billion users.