In this episode, Gerry does a deep dive into the Omnichannel Retail Index with Kathy Kimple, Executive Director of OSF Digital's Strategy team. Kathy brings over 30 years of experience in retail with a focus on retailers, brands, and grocery, covering digital strategy and store operations, registry, marketing, tech selection, and organizational design. During the conversation, Kathy shares how the Omnichannel Retail Index helps retailers and brands learn the latest digital and omnichannel best practices in the retail industry and the home vertical.
Guest Bio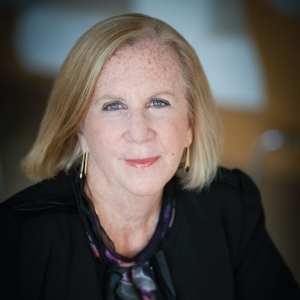 Kathy is the Executive Director of OSF Digital's Strategy team, where she leverages her 25+ years of leadership in digital and store operations for multichannel retailers, to manage and lead the retail consulting practice. She was the Chief Retail Officer of FitForCommerce, which was acquired by OSF Digital in 2022.
Kathy began her career at The Children's Place, where she worked up the ranks to Divisional VP Store Operations. After that, she was at Linens N Things for almost 20 years, ending her time there as Corporate VP of Marketing, Ecommerce, and Product Development. She was accountable for the success of all internet merchandising, operations and gift registry programs and initiated and implemented many omnichannel projects. She then went on to become VP of Ecommerce at Dick's Sporting Goods, where she had complete P+L responsibility for their ecommerce business. Prior to joining FitForCommerce, Kathy was Executive VP of Ecommerce and Registry at XO Group (including TheKnot.com) where she had complete responsibility for the ecommerce business (10 sites) and their successful registry business.