In the latest episode of The Great Digital Transformation, Gerry welcomes Rodney Zemmel, a senior partner at McKinsey Digital and co-author of the highly acclaimed new book, "REWIRED: The McKinsey Guide to Outcompeting in the Age of Digital and AI."
Guest Bio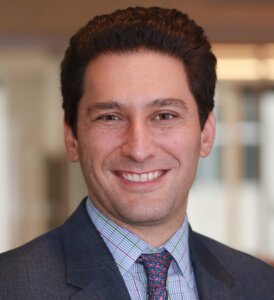 About Tony Saldanha: Rodney is a luminary in the field of digital transformation, and we are privileged to have him share his unparalleled expertise with us. With an illustrious career at the forefront of driving digital innovation and success, Rodney has been instrumental in helping clients from diverse industries seize the opportunities presented by the digital revolution.
As the global leader of McKinsey Digital, he has consistently harnessed the power of data and analytics, digital culture and capabilities, and modernized core technology to propel organizations to new heights. In this episode, Rodney will take us on an exhilarating journey into the exciting possibilities and challenges that we face today and tomorrow in the ever-evolving landscape of digital transformation. Join us for a conversation that will reshape your perspective on innovation and equip you with the tools to thrive in the age of digital and AI.