On the podcast this week, Gerard is joined by Madeleyne Vivanco, Global IT Executive and CIO, and they are talking about the impact of creating a strategic development plan that can give you a 360 view of your customers.
Madeleyne shares her experience in digital transformation and talks about the retail mindset, the customer experience, and how to better understand, engage and really create meaningful connections with them.
Guest Bio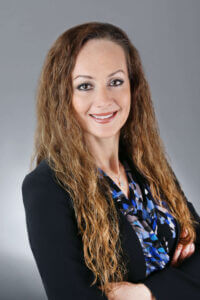 Madeleyne Vivanco is a senior IT Executive with more than 25 years of experience leading technology teams in large global firms and mid-size domestic organizations. She has extensive expertise in driving digital business transformation as well as optimizing operating structures and capabilities across publicly traded, not-for-profit, and privately-held companies.
Madeleyne is the Vice President of IT for Parian Logistics, a subsidiary of Stern Partners, where she leads the Technology group under a recently created Shared Services Business Unit. Her scope encompasses the operations support and enterprise technology enablement across six retail companies. Prior to Parian Logistics, she worked as Executive IT consultant and held various leadership roles with Numeris and Procter & Gamble. She has served as Board Director of the CIO Association of Canada.
As CIO for Procter & Gamble Canada, Madeleyne led the Global Business Services and Information Technology strategy for the Canadian Market reporting to the CEO of the P&G Canada ($3+ billion in annual sales). She also led the Americas Delivery Organization for Business Intelligence and Consumer Solutions. Prior to that, she led global Supply Chain IT organizations across different Business Units (Feminine Care, Personal Beauty, Oral Care, Pet Care, & Snacks).
She is a highly effective and respected leader who provides a vision to engage and energize large, diverse teams with a focus on results. Madeleyne has a BSc in Computer Systems Engineering. She enjoys giving back to the community and held a volunteer position as President of the Richmond Hill Aquatic Club.