This week, Gerry and Joe welcome Rejean Demers, the CIO for L'Oreal Travel Retail Worldwide to the podcast.
Rejean shares his IT and Digital transformation experience and talks about leadership, what it takes to bring people together, and also about the idea of selling digital transformation.
Guest Bio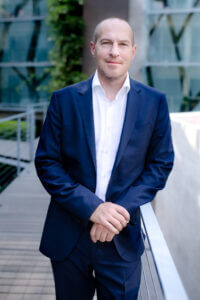 Rejean Demers is the CIO for L'Oreal Travel Retail Worldwide since 2018 and a member of the L'Oreal Group IT Management & Transformation Committee based in Paris.
Rejean is born in Montreal, Canada and has both Canadian & French citizenships.
He works for L'Oreal Group for 23 years where he was previously the CIO of Latin America based in Mexico City for 4 years and the CIO of L'Oreal Canada for 7 years. In both latter functions Rejean was an instrumental player in the IT & Digital transformation of the Americas Zone.
His journey at L'Oreal is rich and atypic since he had the opportunity to work several years in different Business units: Operations, Finance and Sales. Rejean insists to say that these previous experiences gave him a strategic understanding of the overall organization and made him a stronger IT partner for the Business.
Rejean is also reputed to be a generous leader and people developer. One of his work passions is to develop young talents in different fields of IT and Business.
Before joining L'Oreal, he was the co-founder of FokusGroup Inc., a Digital Marketing start-up based in Montreal Canada, and a Freelance IT consultant.
He holds a bachelor's degree in Business Administration from Ecole des Haute Etudes Commercial (HEC) Montreal and a Computer Engineering degree from Sherbrooke University, Canada. During his career at L'Oreal, Rejean also participated in different Management & Leadership programs at INSEAD and MIT.