This week, we are talking with Laurent Simoneau about AI and how is transforming the way we search.
Laurent Simoneau is President and CTO of Coveo, and is considered one of industry's top enterprise search experts, and Coveo is a market-leading AI-powered relevance platform that transforms search, recommendations, personalization, and merchandising within digital experiences.
We're gonna do a deep dive into how search enabled by AI can find the proverbial needle in the haystack.
Guest Bio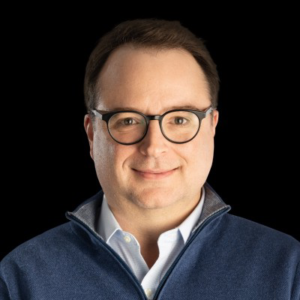 Prior to Coveo, Laurent was CTO of Copernic, an early leader in desktop search, where he oversaw the company's product strategy and directed the research and development of core technologies. Laurent also served as Chief Operating Officer at Copernic during which he successfully orchestrated the spin-off of the company's enterprise search division in 2005 into what is now Coveo. Laurent is a graduate of Université du Quebec, where he holds an MBA degree. He resides in Quebec City with his wife and children.